Event Recap: Week 39, 2018
By Mauritsio
---
It's time for the event recap of Saturday 29th and Sunday the 30th! And we have the results of Event of the Month August ready for you!
Saturday
was the first of our series of "Uno Mas" events. Starting out with the celebration of
Benny Lava Day
, in which we all donned player models based off
an old meme popular within the group during 2014
and ran through parts of TSE Fusion while the player models spread the influence of this song everywhere! In one such moment, we had a dance-off in the secret Croteam disco...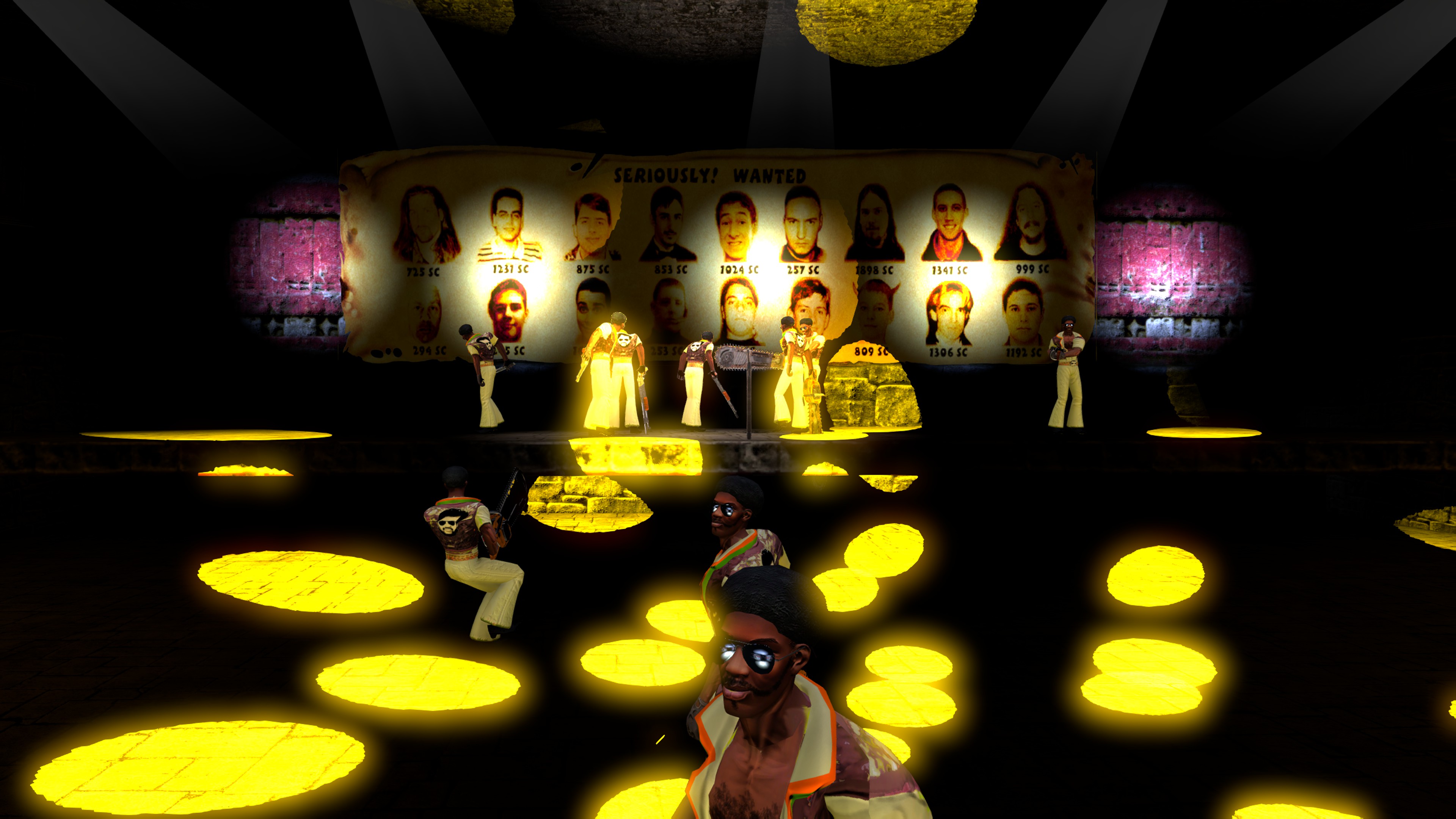 Sunday
was the viewing of the
Royal Rumble IV
! In this event, our Staff member Pan hosts a custom wrestling tournament in the WWE 2K series of games, recreating appearances of 7Smokers as custom wrestlers - an annual event which has been going on since 2016! While I wouldn't want to spoil the winner for you in case you didn't get a chance to see it yet, you can
view the full rumble here
and
here with voice reactions
! Some of the reactions to newcomer wrestlers are wild!
Now it's time to announce the
winner of Event of the Month for August
!
Congratulations to the
Quake 3 DM Pack event
on its victory with 27% of the votes!
The current standing for Event of the Month winners can be found
here
.